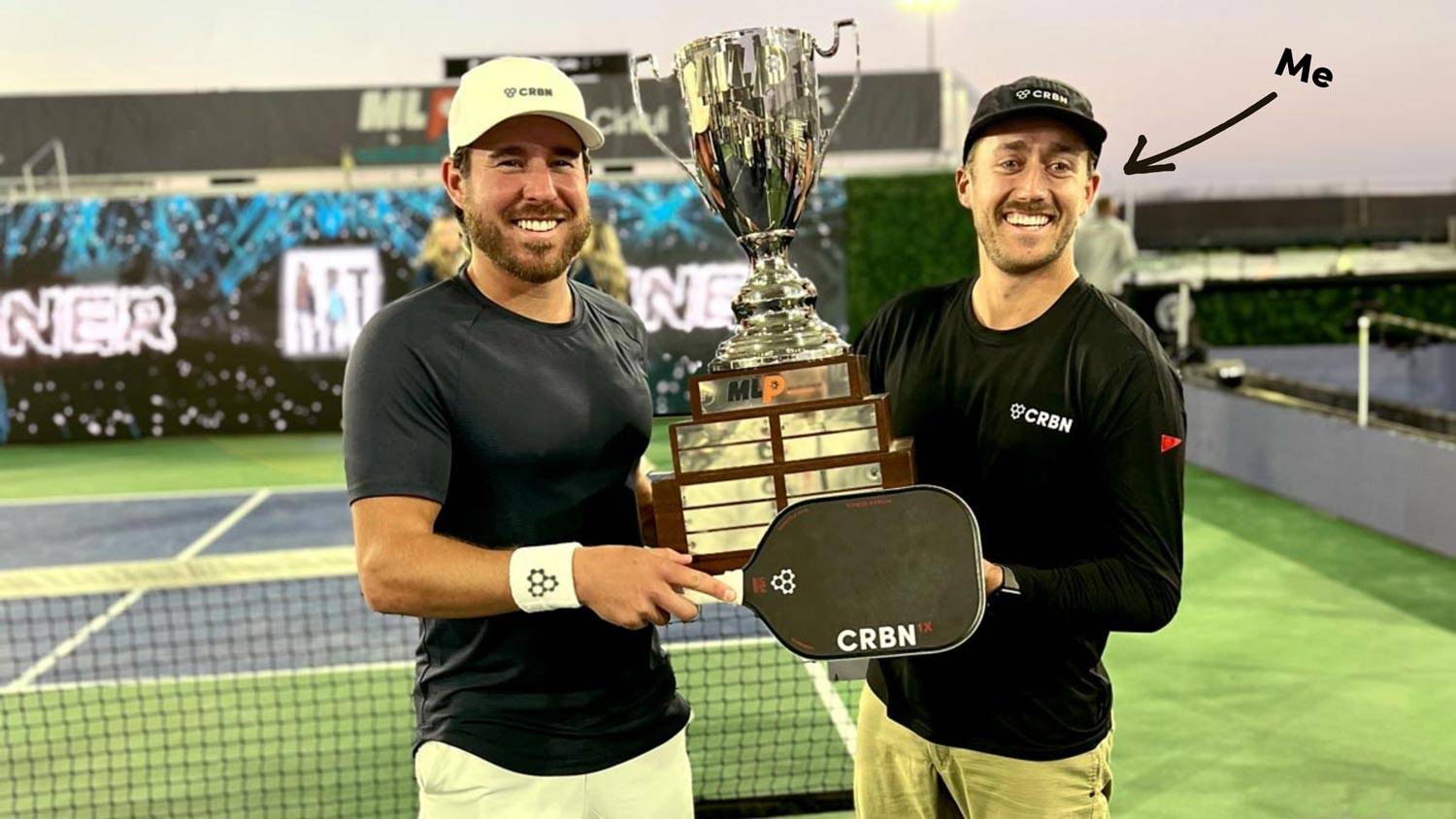 Hi, I'm Garrett, the founder of CRBN Pickleball.
At the height of the COVID-19 outbreak in 2020, I was let go from my job.
Lucky for me I found pickleball. I quickly became obsessed–playing 5 hours a day, 7 days a week. I progressed quickly and eventually played in as many tournaments as I could.
My doubles partner, Ryan, was the first to have the idea. After a match, he said something along the lines of, "We should just make our own paddles. We can do better–we know exactly what we want and need."
Three weeks later, prototypes arrived at my doorstep with the exact carbon fiber face and specs we were looking for to take our game to the next level.
It was love at first…touch. We got them in our hands and were unbeatable on the challenge courts. I quickly sent a few off to get approved by the USAPA so we could use them in tournaments.
It was never my intention to make a business out of them! They were just for us, but quickly, everyone at our local courts decided they had to have a CRBN Paddle too. They saw the combination of control and power we were able to generate–and the paddles looked sleek and cool.
Through all those requests was my "a-ha" moment where I realized I should make a business around these paddles. I partnered up with a childhood friend who happened to be an engineer and established entrepeneur, and the rest is history.
We've been on a rocketship ever since, and I feel incredibly fortunate to be spending every hour of every day either working on my pickleball company or playing pickleball. We're still the same scrappy and agile company that started by tinkering on paddles to make them better. We love the game and the community surrounding pickleball and look forward to providing the very best products for many years to come.

Garrett Gosselin, Owner & Founder of CRBN Pickleball